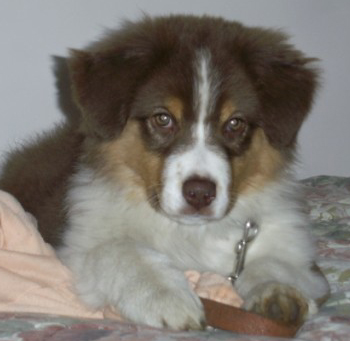 Promise
18 April, 2008
Red female with copper & white
Hips: 1:1 Elbows: Grade 0 Eyes Clear 2013.
Sire: Triple Ch (T & H) Rozate Jackhammer HXAsd HXBsd HIAc ET [owner Rozate Knls]
Dam: Aust Ch Rozate Fire N Water [owner Rozate Knls]
Click here for Promise's pedigree.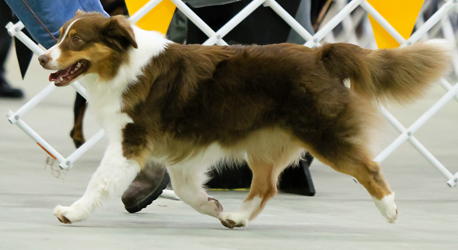 Promise was a beautiful chunky puppy who has matured into a lovely moderate bitch.
She is a water dog, quickly discovering that one can, if so inclined, dive.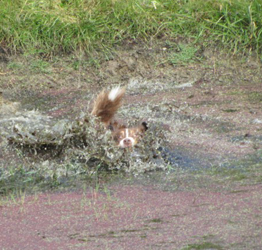 _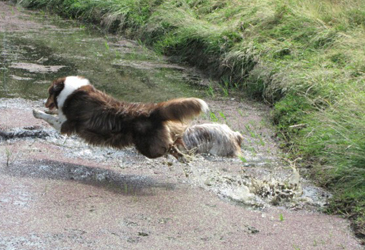 Because she is so inclined, she does!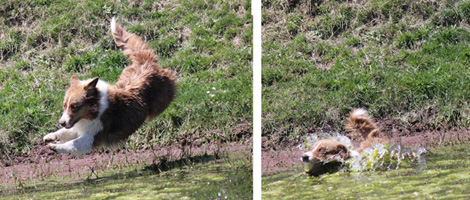 She has always been good with the cats and from an early age was most interested in their toys.
_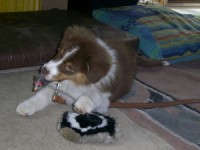 _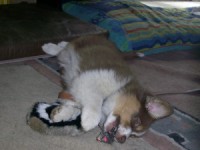 _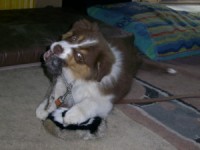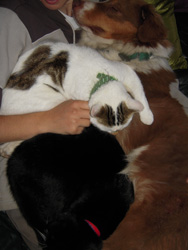 Promise obtained her first HSAs pass at the Aussie Shepherd Club of Vic herding trial in August 2010, and completed her title
with 2 passes at the Aussie Shepherd Club of Vic herding trial in March 2011.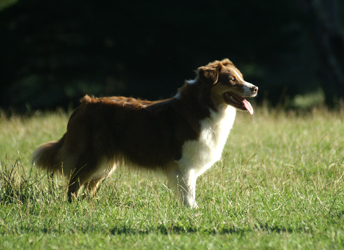 _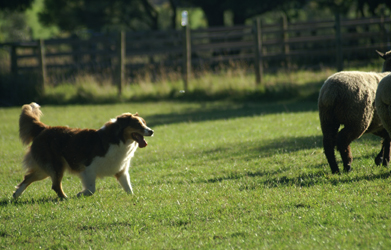 At the ASCV herding trial in August 2011 she had two runs in Started A which were back to back as she was in season.
Under judge Andrea Bosco she had a lovely run, scoring a perfect 100, and under judge Karen Edwards another nice run, scoring 93.
This gave her High in Trial on sheep, and highest scoring Aussie Shepherd in trial.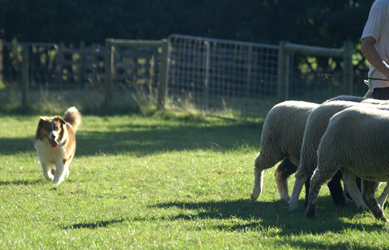 _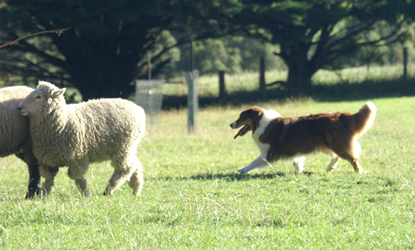 In 2012 Promise started jumping training at home. At her first trial in 2013 she obtained her third pass for JD.
Having never trained in a club situation, she rarely loses focus and is lots of fun to run, as she always gives 110%.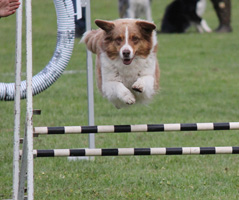 .
.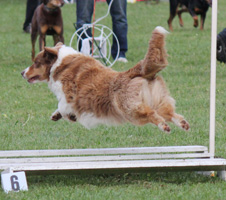 In May 2014 Promise completed her ET. We have been trying to do this since 2010; she has either been in season or in whelp, and finally the timing worked! As with everything she does, she gave it her all, and I was so proud of her effort.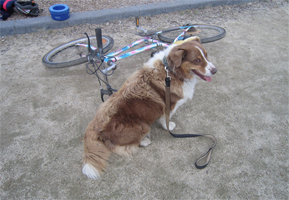 In the second half of 2014 Promise obtained her RN title, again with no training in a club situation.
Promise has had three lovely litters which can be viewed on the Puppies page. She is now retired from maternal duties.
If you have any questions about Promise, please email me.
Photo Credits: Conformation: Michael Goulding, Etherial Designs. Herding: Kate Dourley. Agility: Jasminka Djakovic. Others: Leonora.