Tor AD HIT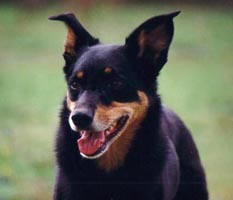 August 1996 - February 7, 2009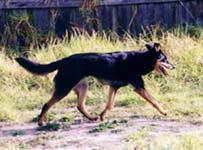 Tor came from an animal shelter at about 4 months of age in November 1995, complete with Garfield stuffed toy. She was named Tornado because after I drove home and let her out in the backyard, she looked around as if she couldn't believe it, started racing round in circles and didn't really stop until she hit about 10 years old. A challenging first dog, she taught me a lot, including how much there always is to learn. A tall, rangy girl with beautiful measured movement, she had the typical Kelpie "I will do it my way and I must chase that ball now" mentality but over time she mellowed and became a delightful, loving little dog.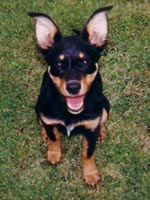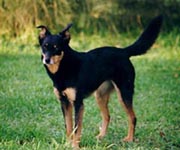 .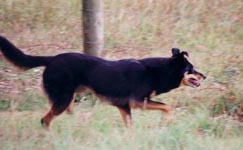 Tor gained her novice agility title in February 2002 and had two passes towards her novice jumping title.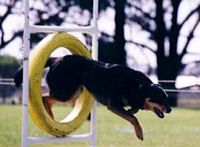 .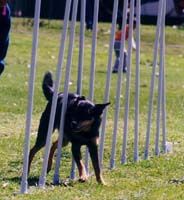 .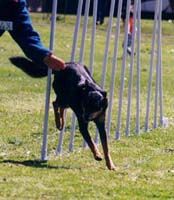 Tor also had the opportunity on a few occasions to go herding. She collected two passes at Herding Instinct Tests, one conducted in November 2001 and the second in May 2002.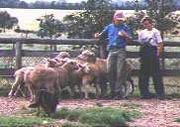 .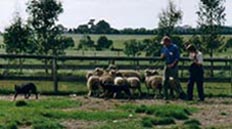 .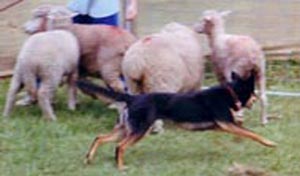 .