Rozate Brewed By Moonlite ET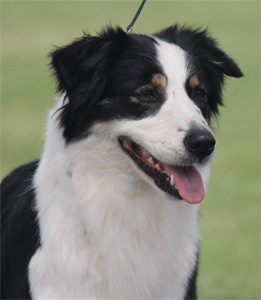 Minute
11 August, 2013
Black female with copper & white
Sire: Ch Rozate Fleet Street [owned by Rozate Knls]
Dam: Touchstone Polar Ice (Imp USA) [owned by Rozate Knls]
Hips 1:1 Elbows 0:0
Eyes clear 2015.
Full dentition.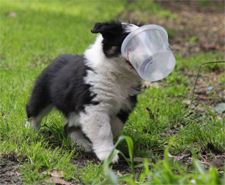 .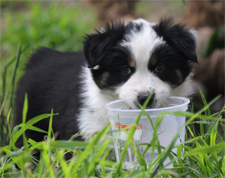 Click here for Minute's pedigree.
Minute is a great mix of her sire and dam: eager to please, and sharp as a tack.
Quick and keen to learn new things, she is happy to supervise any human behaviours in case they lead to treats.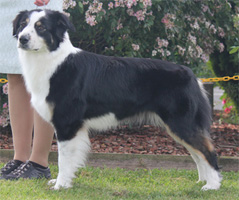 She is maturing into a lovely sound bitch with exceptional movement.
While she is not the typical style of Aussie currently succeeding in the conformation ring, she was
reserve bitch and Intermediate in Show at the ASCV 2015 Championship Show under Mr Robert Frost (USA).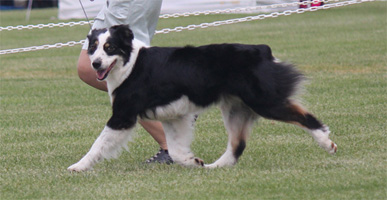 .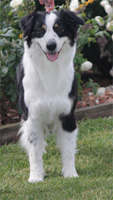 .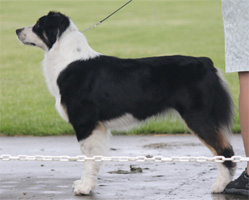 She has also learned the fine tradition of Water Dog.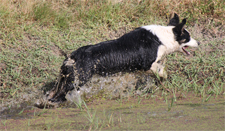 .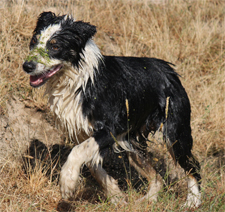 .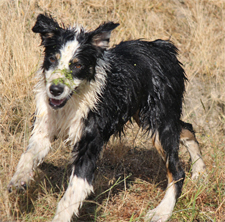 She has the energy and enthusiasm of youth when appropriate, coupled with
an old-soul calmness when nothing much is going on.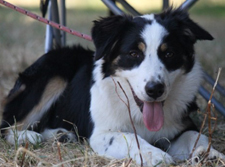 In 2016 she easily obtained her ET title.
She has started obedience and herding with good focus.
We look forward to training in other disciplines with her in the future.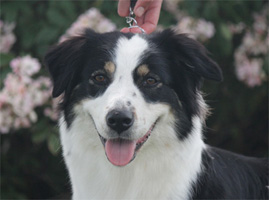 If you have any questions about Minute, please email me.
Photo Credits: Leonora.
Copyright ©
Changes last made: October 2016.