Isis HSAs ET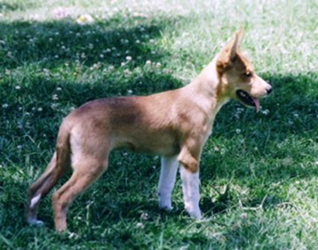 .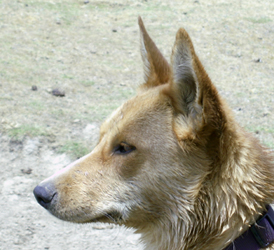 Isis was born somewhere around Bairnsdale, and came from an animal shelter at about three months of age. She is part kelpie and part dingo, and is very much her own character. She is friendly - often far too friendly with her tongue! - and lively with an amiable nature. She is a tiny 25-odd kilo dog who believes she fits well on your lap.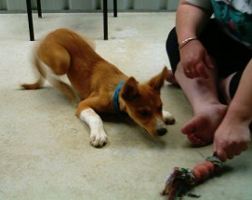 .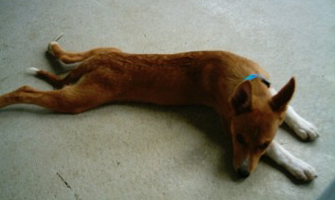 It is obvious when Isis is really happy - "We have the teeth!"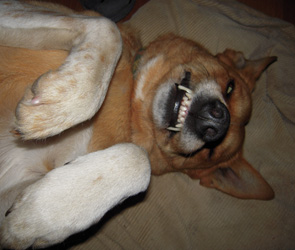 .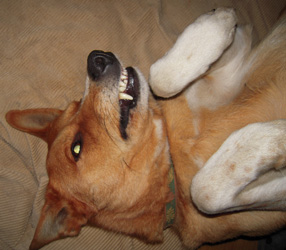 Being a very tactile girl, she made her mark right from the start, and it has become the norm to see everyone asleep with some part of their body in contact with someone else.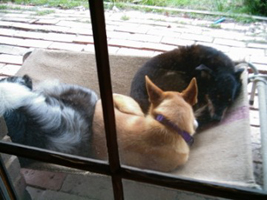 .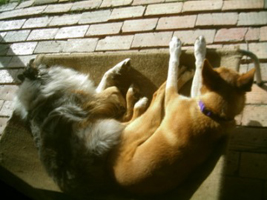 .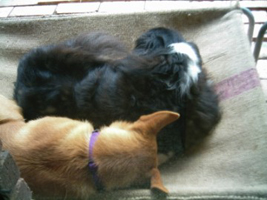 She is capable of sleeping in some very uncomfortable-looking positions. Yes, she really is asleep!
.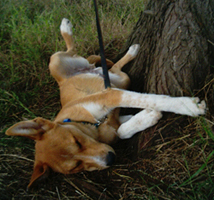 .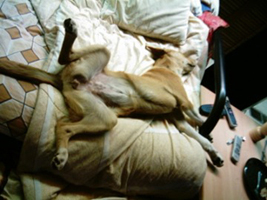 In fact, she doesn't seem to mind what position she's in for most activities, as long as she's in the middle of it.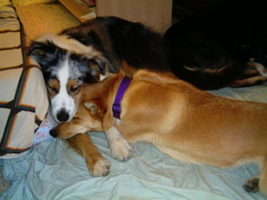 .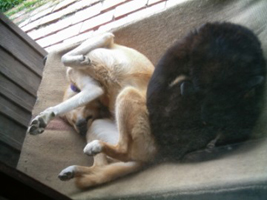 She can be quite vocal when she feels that she is not receiving as much attention as is her rightful portion! A multitude of growls and different 'singing' tones tells you she is right there and under no circumstances to be ignored. She also generally talks back when you 'sing' at her.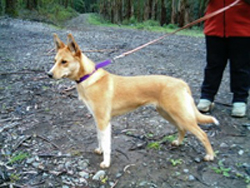 She is something of a packrat and can often be found carrying her current treasure around hunting for a comfortable spot to lie down and chew it.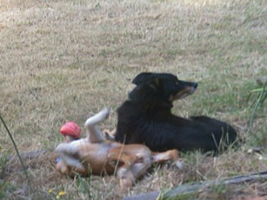 She is highly intelligent and hates being in trouble. Consequently, she requires very little dedicated training for everyday living, as she picks things up almost immediately. Unfortunately her selective deafness prevents a perfect recall on a hot day at the dam.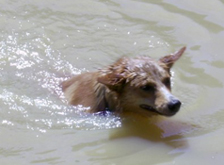 .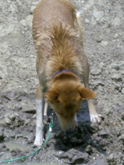 Isis has proved a handy herding dog and loves to work. We are still having the odd discussion about stopping but she does grudgingly agree that sometimes it is necessary.

.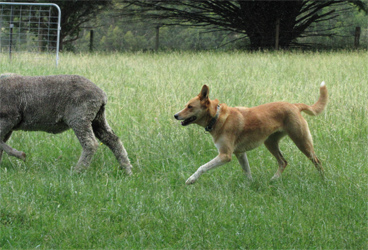 She is everyone's best friend, generally up for a full-on play session no matter what time of day or night.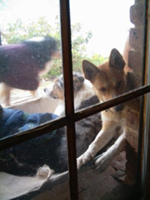 .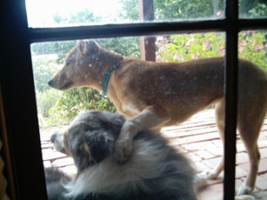 .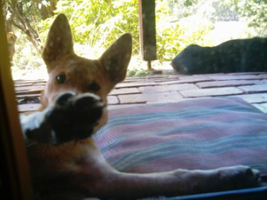 She is, however, also able to relax with the best of them.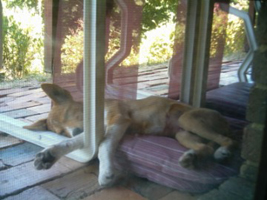 .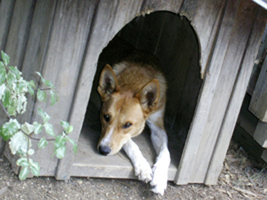 If you have any questions about Isis, please email me.
Photo Credits: Herding - Karen Edwards, Double K Herding Training. All others by Leonora.
Copyright © 2011
Changes last made: July 2011.