Rozate Sunset Boulevard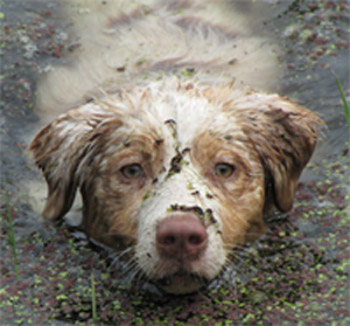 Freyja
30 September 2009 - 23 March, 2011
Red merle female with copper & white
Sire: Rozate Sledgehammer HSAs ET
Dam: Rozate Highway One [owner Rozate Knls]
Click here for Freyja's pedigree.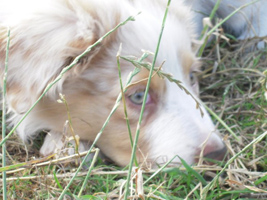 .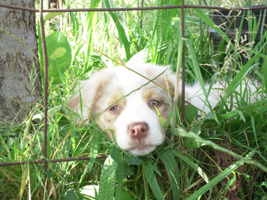 .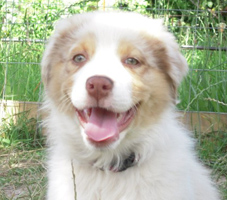 Freyja loved life and threw herself wholeheartedly into everything. Her favourite things were swimming in hot weather...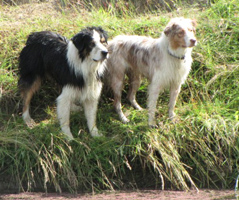 .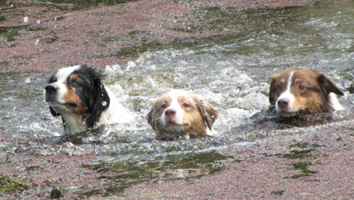 .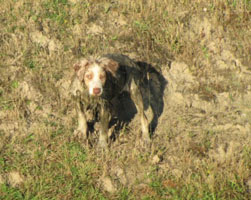 ... and just hanging out with the gang.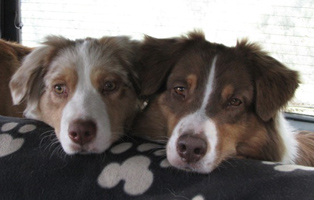 .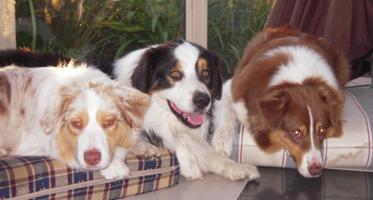 A truly sweet little dog, Freyja left well before her time and she is missed by the pack.
Photo Credits: Leonora.