Aust Ch Rozate Enigma ET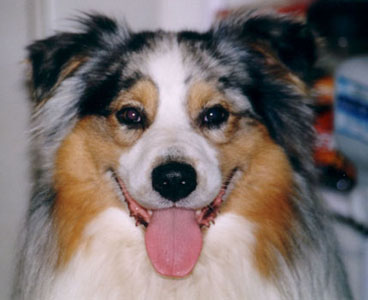 Aspen
26 April, 2002 - 16 October, 2008
Blue merle male with copper & white
Hips: 3:2 Elbows: 0:0 Eyes: Clear September 2007
Sire: Aust Ch Hat Creek's Hitch'n A Ride To Oz HIT (Imp USA) [owner Rozate Knls]
Dam: Aust Ch Silvanwood Dark Force [owner Cuebiyar Knls]
Click here for Aspen's pedigree.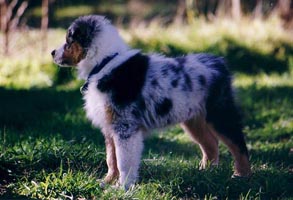 .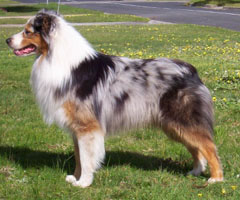 Aspen was only ever shown lightly due mostly to time and cash flow constraints. Entered in a very small total number of shows, he completed his title in March 2006.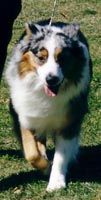 .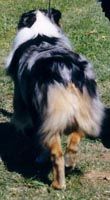 .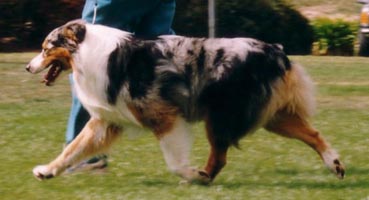 Around the dam, he appointed himself chief mobile paddock watering system and took his duties very seriously, ready to throw himself into the job at a second's notice.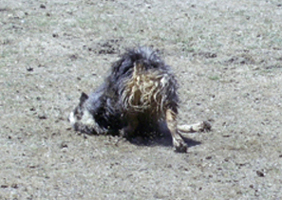 .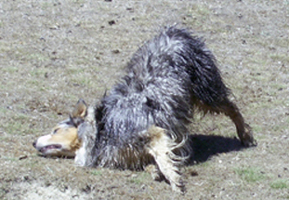 .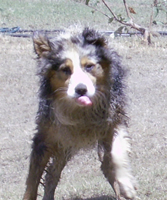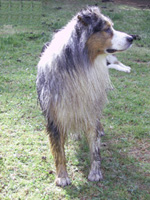 -.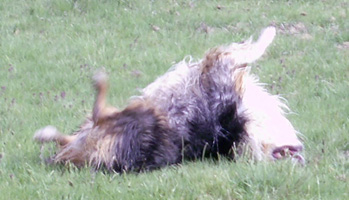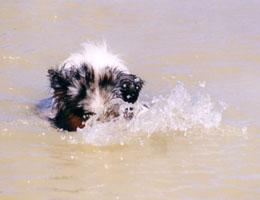 .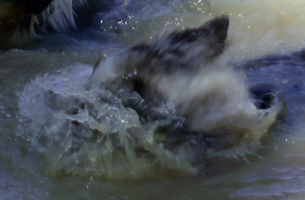 Isis eventually converted him to her offhand attitude toward keeping one's own personal space separate.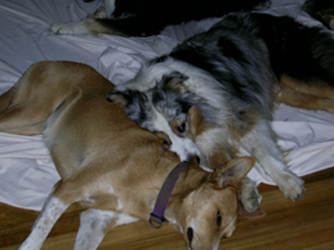 Of course, it's important to relax on your own occasionally, too.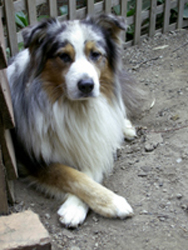 In September 2006 Aspen had his first close up experience with sheep and showed a promising interest.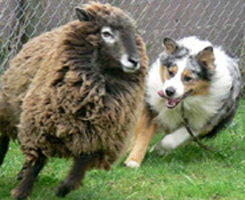 In 2007 Aspen completed his ET title and began training in obedience and agility.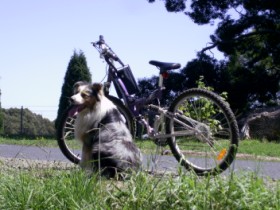 In October 2008, he was lost to a snake bite and his loss was keenly felt by the pack.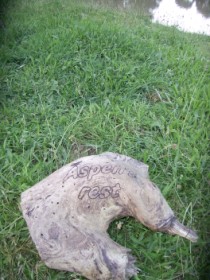 In the preceding week we had a couple of hot days and I was able to get these last pics.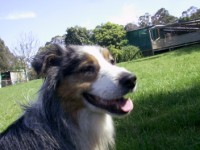 .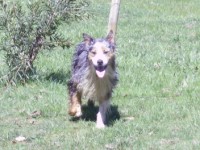 .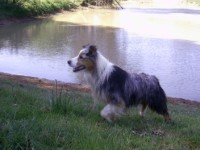 Photo Credits: 3rd & 6th: Kate Dourley. Herding: Amanda Orbitani.
All others by Leonora